The architecture for a Thinfinity® VNC deployment is composed of:
A Server Machine running Thinfinity® VNC

Thinfinity® VNC Web Client (which loads on an HTML5 browser)
Thinfinity® VNC acts as a secure, high-performance HTTP / WebSockets server, which serves the web pages needed to run the Thinfinity® VNC Client on the web browser.
When the end-user accesses the Thinfinity® VNC main page and enters the appropriate connection parameters, the Thinfinity® VNC Web Client communicates with the server machine, using Ajax and WebSockets (if available) to start the connection to the remote-end.
Once the connection is established, the server machine will RFB commands, optimize them for the web, and send the resulting data stream to the Thinfinity® VNC Web Client.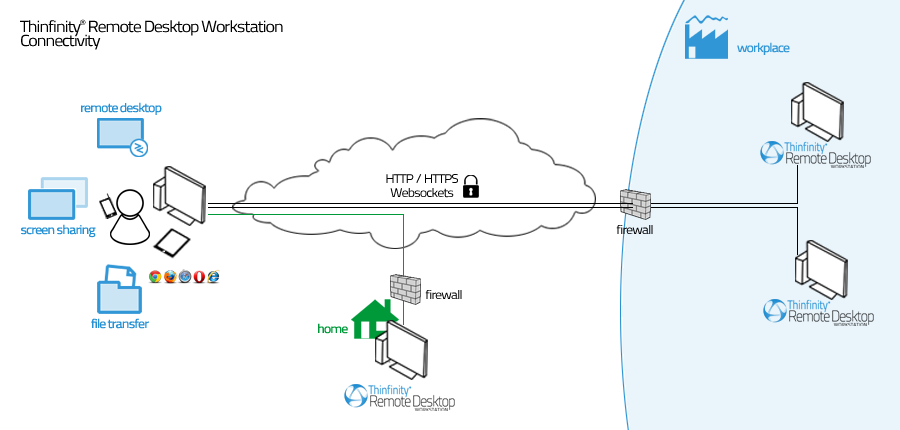 Thinfinity_Remote_Desktop_Workstation_Architecture
The remote computer can be accessed from any OS platform through any HTML5 compliant browser like Mozilla Firefox, Google Chrome, Safari, Opera, Edge , etc.
With Thinfinity® VNC any Windows, Mac OS X, Linux, Android and iOS user can remote into Windows Desktops.